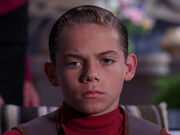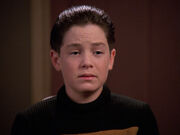 The Slickback Trilogy is a series of iconic episodes in which young orphans with suspiciously similar haircuts teach us valuable lessons:
The Bonding
,
Hero Worship
, and
Suddenly Human.
Although sadly not yet released as a special edition three disc set, the Slickback Trilogy remains a beloved event in the history of Star Trek Hair Cast.
Ad blocker interference detected!
Wikia is a free-to-use site that makes money from advertising. We have a modified experience for viewers using ad blockers

Wikia is not accessible if you've made further modifications. Remove the custom ad blocker rule(s) and the page will load as expected.