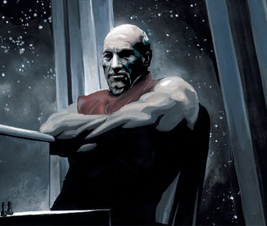 "JL Pipes" is the nickname for Captain Picard in reference to his beefy, manly, muscled, bold, and assured presence the few fortunate times TNG viewers are treated to a shirtless or even just sleeveless P-Stew. The "pipes" are his arms. His rippled, oily, throbbing arms. Robust, strapping, toned and turgid. Yes, indeed. JL Pipes.
Ad blocker interference detected!
Wikia is a free-to-use site that makes money from advertising. We have a modified experience for viewers using ad blockers

Wikia is not accessible if you've made further modifications. Remove the custom ad blocker rule(s) and the page will load as expected.